OUR MISSION IS TO SHARE OUR PASSION & EXPERTISE THROUGH HYPER CUSTOMIZED FACIALS + SKINCARE TO HELP YOU ACHIEVE THE BEST SKIN OF YOUR LIFE.
Angela's love for skin care started when she decided to take on her own skin struggles head on. After trying high end "medical grade" skincare and everything in between, her drive for the truth and education turned into passion.
She discovered Biologique Recherche while reading a blog. "I started googling this brand and found it had a cult following." At that time, there wasn't anywhere in the Pacific Northwest to purchase it. In 2019, Angela got her hands on the product and soon realized, this skincare was nothing like she'd ever tried before, over time it transformed her skin.
Angela, a native Oregonian, graduated from Oregon State University with a business marketing degree and minor in pharmacy. After college she spent 5 years managing for Nordstrom. "I learned so much about how to run a business and how to treat customers. I think amazing customer service is so important, something I feel is missing in the retail experience, everywhere I look." Her medical background and drive to make each customer leave feeling like a Queen (or King) is what drove her to start Luxe Atelier.  
"I want to build meaningful, trusting relationships. Our skin is so personal, I want to show everyone they can have the best skin of their life, all it takes is consistency and commitment." 
Bringing her passion for skin, elevated customer service and luxury experience to Lake Oswego is what drives Luxe. "We are building the Luxe experience with a goal: To show the Portland area what hyper-customized facials and skincare is all about."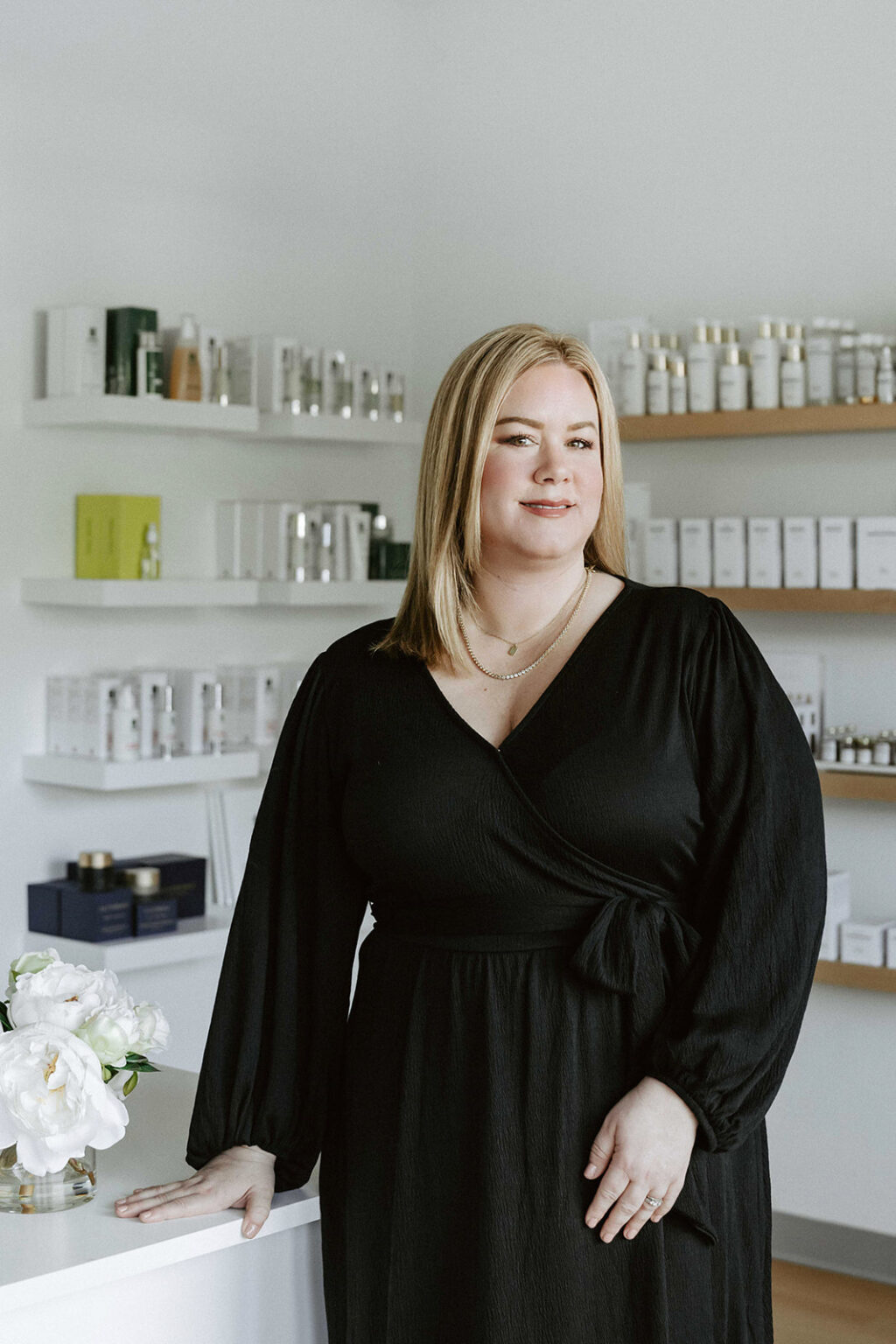 Marissa was born, raised and has lived near this part of the Portland Metro area her entire life. She attended Western Oregon University where she earned a bachelor of Science in Social Science. Having the drive to care for others she worked for a few different nonprofit organizations throughout Portland. When she became a mother, Marissa made the decision to stay home to care for and raise her two daughters. During that time, she was highly involved volunteering in the schools and within her community. Having always diligently cared for her own skin and having a love of skincare, a further passion was uncovered through unexpected news. She found out she had melanoma at her very first skin check with a dermatologist. Due to early detection everything was able to be easily taken care of. However, this lit a spark in her to go to school to become an aesthetician.Sun protection, anti-aging and the self care that is achieved through this line of work are all areas she is passionate about. Marissa has a strong desire to help others take care of the largest organ of our bodies and achieve their best skin!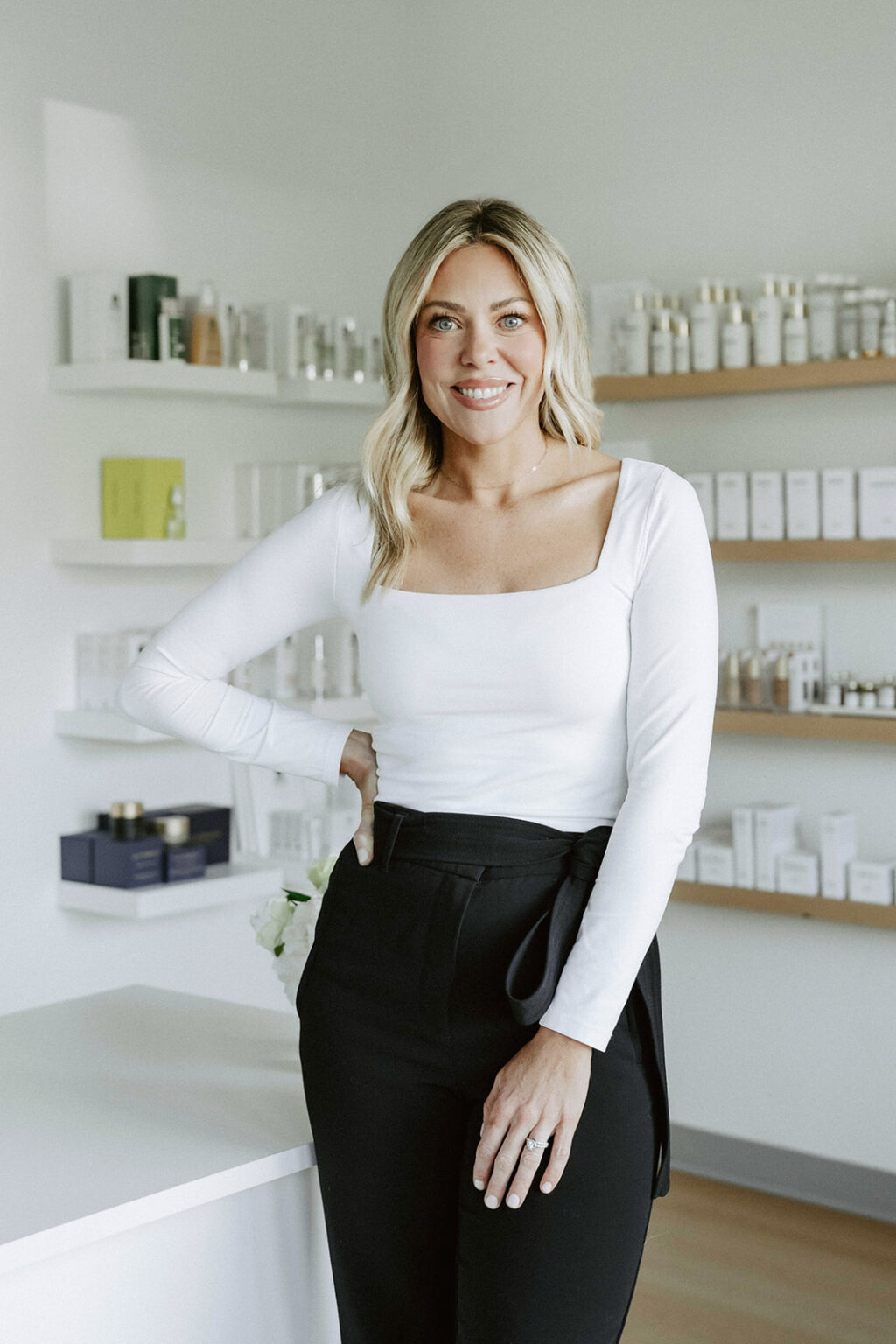 Jacey's love for beauty and skincare started at a young age and continued through college where she got a degree in Merchandising Management from Oregon State University. 
After graduation, she attended Aveda Institute Portland completing the Esthetician program at the top of her class in 2009. She took a break from her career to focus on raising her 2 children with her husband in Sherwood, Oregon.
She has worked as an esthetician for 10 years in both the Medical Spa industry and Skincare Spas. Jacey joins our team as a Master Esthetician and cannot wait to give you the best skin of your life.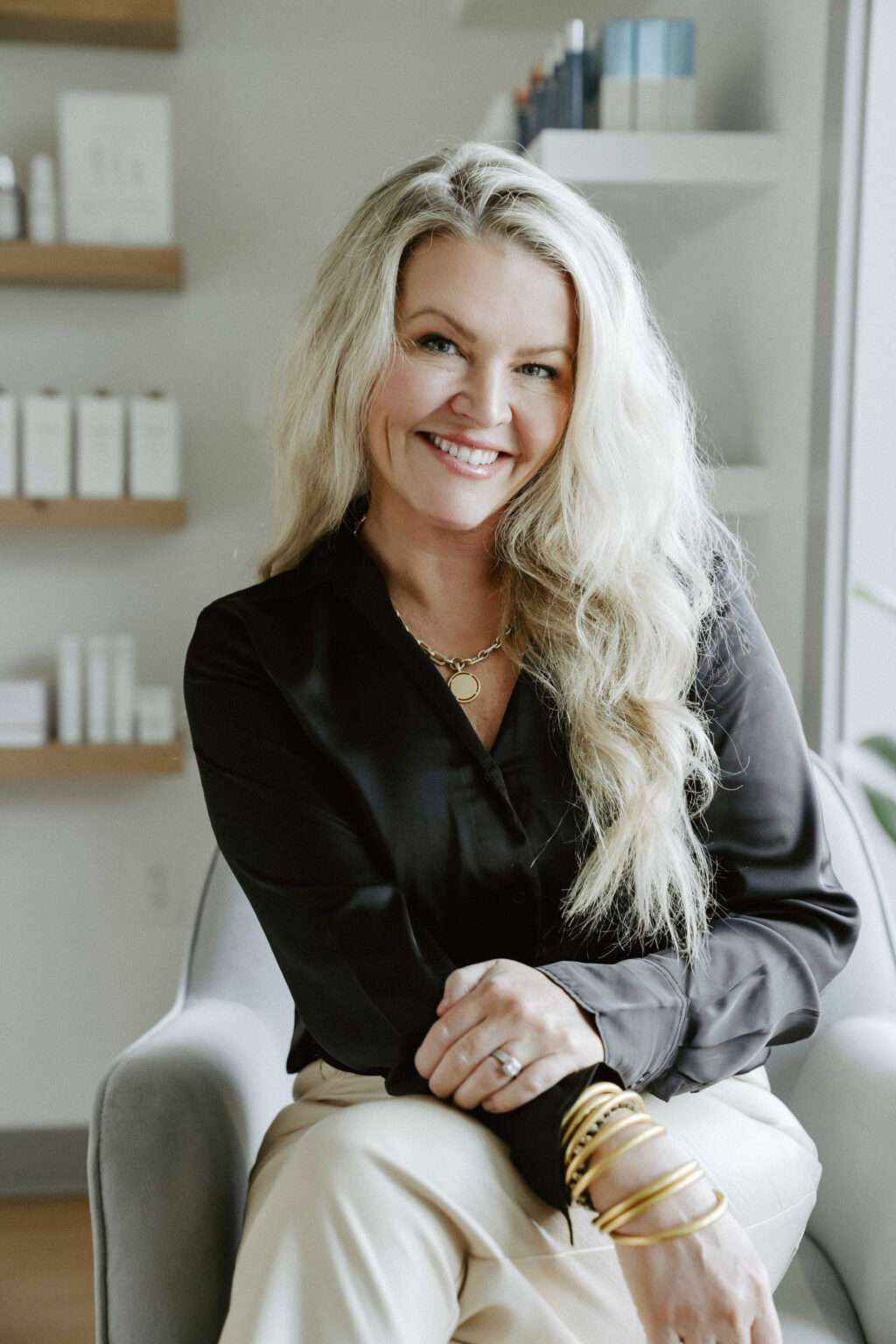 Aryn was inspired to become an Esthetician after spending the better half of 20 years building relationships with clients as a marketing and sales executive. This experience honed her listening and problem-solving skills that have spilled over into her passion for skincare and love for taking care of people. Born and raised in a coastal town in Southern California, Aryn brings a relaxed, inviting spirt into the treatment room.
She enjoys incorporating the most effective skin therapies into a luxurious treatment that is both restorative and transformative.
Embracing her 40s, Aryn understands how much conflicting information there is about skincare trends and quick fixes, especially when it comes to aging. She believes achieving balanced and healthy skin does not need to be as overwhelming as we are conditioned to think. Aryn's goal is to deliver skincare and product knowledge in a digestible way and take the guesswork out of achieving a radiant complexion.
"I love hearing clients' unique stories and situations and helping them with the best possible treatment plan for their skin. My day-to-day goal is simple: I want every client to love what they see in the mirror." 
Outside of the Luxe treatment room, Aryn and her husband juggle all fun and chaos that comes with raising 3 children.
Schedule Your Consultation
It's never too early or too late to start taking care of your skin. Ready to take the first step?